Marijuana Crimes Attorney in Louisville
Is Marijuana Legal in Kentucky?
In the state of Kentucky, marijuana is considered a controlled substance, which means there are no legal grounds to possess, sell, or manufacture it. Marijuana-related drug charged should be taken seriously as the penalties are very harsh. Law enforcement is very strict about marijuana crimes, and they are prosecuted heavily on both a state and federal level.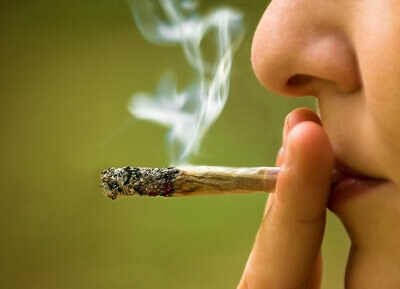 If you have been arrested or are currently in legal trouble because of an alleged offense, you should hire a Louisville drug crime attorney right away. At The Simon Law Office, we have more than 40 years of experience representing individuals like yourself who have been accused of serious drug crimes.
---
Schedule a free legal consultation with our marijuana defense lawyer if you or a loved one are facing allegations in Louisville.
---
What are the Penalties for Marijuana Possession in Kentucky?
The punishment you receive for a conviction of a marijuana crime depends on the exact offense involved. Possession of any amount of marijuana is a class b misdemeanor in Kentucky that carries fines up to $250 & up to 45 days in jail. These penalties increase per the amount that is possessed at the time of an arrest. For example, if you were charged with the possession of a small amount of marijuana, the potential penalty would be far less than if you are charged with the sale or cultivation of marijuana.
What are the Penalties for Cultivating Marijuana in Kentucky?
Cultivation of four or fewer plants - is a class A misdemeanor that carries up to $500 in fines & up to 1 year in jail, with repeat offenses a felony is possible with fines from $1k to $10k & 1 to 5 years in jail.
Cultivation of five or more plants - is a class D felony that carries fines from $1k to $10k & 1 to 5 years in jail, with repeat offenses a class C felony is possible with fines from $1k to $10k & 5 to 10 years in jail.
Common Drug Offenses
There are also additional factors which could lead to more serious penalties, such as if the alleged crime was committed close to a school, while in possession of a firearm, or driving under the influence of marijuana.
Act Now to Protect Your Future
Our goal is to help you avoid any potential punishments, including a mark on your criminal record. At our firm, we take on an effective and ethical approach and are committed to achieving favorable results. Our criminal defense attorney understands what is at stake and will work to provide you with the strongest defense possible. We have earned a positive reputation in the Louisville community for our dedication to helping our clients time and time again.
Our marijuana crime defense attorney will fight for your future and freedom. Schedule a free case consultation today to start building your defense.