Meet Attorney Larry Simon
Award-Winning Criminal Lawyer in Louisville, KY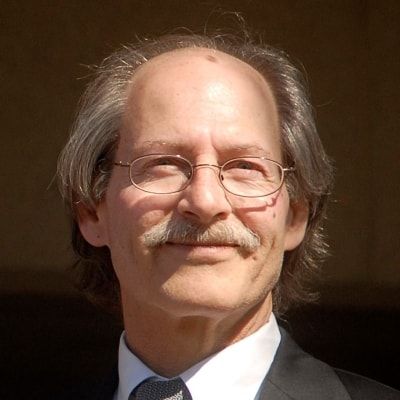 Criminal defense attorney Larry Simon was born and raised in Louisville. He began his legal career as a law clerk in the local felony court prosecutor's office. Here he had the opportunity to serve as a sworn public prosecutor, to prepare cases and try them in the courtroom. The challenges of trying a case before a jury appealed to him, but he wanted to defend people accused of criminal conduct.
Why Hire Larry Simon?
Free Consultations
Award Winning Firm
Ethical and compassionate counsel you can trust
---
Contact us for your free consultation.
---
Memberships
Simon is a lifetime member and past-President of the Kentucky Association of Criminal Defense Lawyers. This is a voluntary professional association of defense lawyers that strives to insure that the constitutional and statutory rights of citizens charged with crimes in Kentucky are protected.
Simon is also a proud member of the National Police Accountability Project, which is a nationwide organization of plaintiff lawyers and activists dedicated to ending police abuse of authority and misconduct. Previously Simon served as Chair of the Louisville Bar Association's Criminal Practice Section and as a member of this organization's Committee on Professional Responsibility.
Accolades & Awards
In 2012 Simon was presented the Frank E. Haddad, Jr. Award by the Kentucky Association of Criminal Defense Lawyers in recognition of exceptional professional achievement which has had a profound effect and sustained impact on the protection of the constitutional rights of citizens accused or convicted of a criminal offense.
In 1992 Simon was presented the Pro Bono Service Award by the Louisville Bar Association in recognition of his service as conflict counsel for indigent criminal defendants in Jefferson County.
BBB Accredited Business.
Education & Experience
He received his law degree from the University of Louisville School of Law in 1980. Simon served as felony court prosecutor in the Jefferson County Commonwealth Attorney's office for five years before establishing the Simon Law Office in 1985. Since entering private practice he has defended people charged with criminal offenses in state and federal courts at trial and on the appellate level. Simon has also litigated federal civil rights claims on behalf of clients that were injured or wrongly charged and convicted as a result of governmental misconduct or negligence.
Admissions
Simon is admitted to practice in all Kentucky trial and appellate courts, the Eastern and Western Federal District Courts of Kentucky and the Southern District of Indiana, the United States Courts of Appeals for the Sixth and Seventh Circuits, and the United States Supreme Court.
Contact Attorney Simon Today
Before making any significant legal decision, examine all the pertinent facts that are available to you, then give serious consideration to the legal advice from a lawyer that you can trust. Louisville criminal defense attorney Larry Simon is here to defend your rights, even in the most difficult of cases that regard heroin or other drugs. In addition, if you believe your rights have been violated in some way, Attorney Simon can help you protect your civil rights. Schedule a free consultation with him today to find out how he can assist you.