Civil Rights Attorney Louisville, KY
Civil Rights Protection in Jefferson County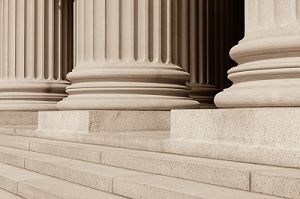 As a person living in the United States, you are entitled to certain rights that should be honored. However, there are those who would attempt to violate these rights. The Simon Law Office is here to ensure that these transgressors do not get away with what they have done to you or your loved one. With over 4 decades of experience, our Louisville civil rights attorney knows how to seek justice on your behalf by taking decisive legal action.
Common Civil Rights Violations
False arrest
Use of excessive force
Police brutality
No probable cause
Racial profiling
Unlawful shootings
Unlawful stop and frisk
Unlawful seizure or searches
Arrest without a warrant
Unlawful use of Police Attack Dogs
Failure to deliver Miranda Warnings
Coerced confessions
Harassment by a police officers
If so, The Simon Law Office is here to help. Reach out to our team today with the details of your situation. We are here to answer any questions and help you move forward in a way that fully protects your rights and furthers your best interests.
Start Your Legal Journey Today
Get in contact with a civil rights attorney in Louisville, KY today to get the protection that you need. We believe that those who violate the rights of another should be held responsible for their behavior. This is why when law enforcement officers abuse the powers given to them and my clients suffer an injury, we'll take the necessary legal steps. Our approach is not only ethical, but highly effective, which has earned us a strong reputation from both clients and peers.
Have your civil rights been violated? Our Louisville civil rights attorney is here to help you. Call The Simon Law Office today at (502) 822-2074 or contact us online to schedule a FREE consultation!